Sprout Therapy
At Sidewalk, we like to think about interesting and exciting shops as nutrition for the community. They feed the streetscape with energy, and nourish the neighbourhood by giving residents more reasons to be out on the sidewalk, bumping into friends and adding life to the everyday. And that's exactly what our tenant and friends at Sprout Therapy do for downtown Dartmouth.
Nutrition for the community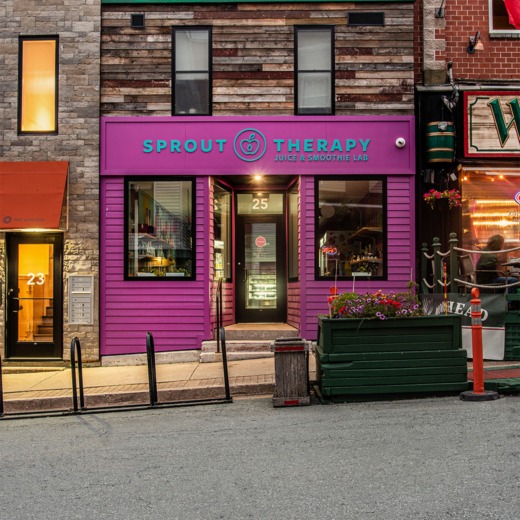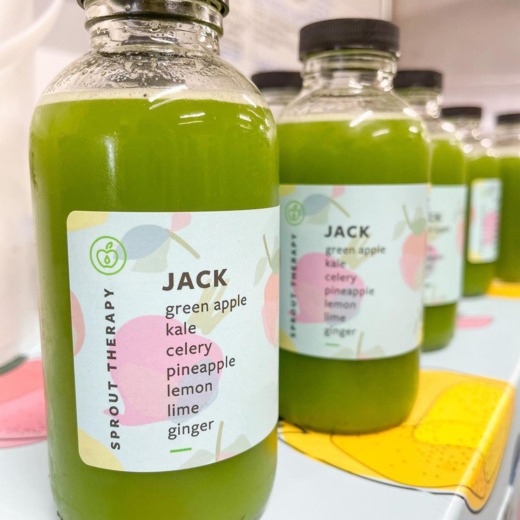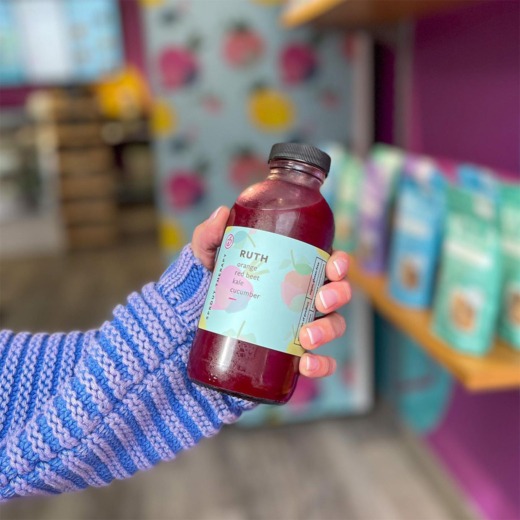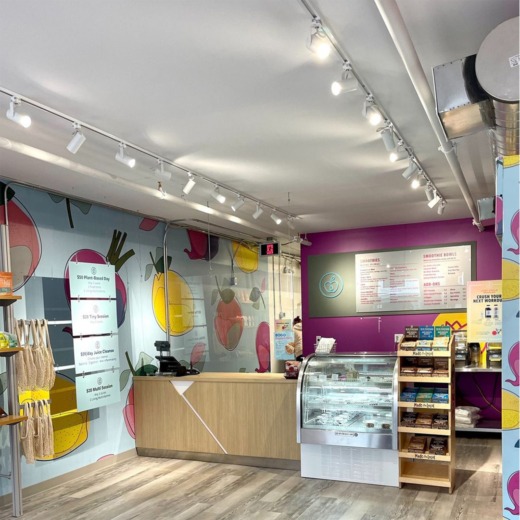 Personal health and community health go hand in hand.
Sprout Therapy creates raw, cold-pressed juice that is never pasteurized. They source only fresh ingredients that are organic, spray-free, and locally-sourced whenever possible. They say that they like to think of their juices like therapy for clarity, mobility, and digestion. And they do it all from a space that fits their mission. Sprout Therapy wants, more than anything, to improve their customers' personal health. But little did they know, they're improving the community around them too. Great job guys.