The Centennial Building
(Agency Art Lofts)
1660 Hollis Street, Halifax
100 residential units
75,000 ft2 of retail and office space
Estimated completion of summer 2024
Built in the 1970s, the mid-century-designed Centennial Building was one of Halifax's first high-rise buildings, standing 14 storeys tall and centrally located downtown. But when acquired by Sidewalk, this office tower was nearly 40 percent vacant—having lost tenants to newly built A-class properties—and in desperate need of a new vision. So we looked beyond its tired facade to uncover the building's fundamental features: concrete columns and 11.5 ft – 16.5 ft ceilings. It's a case study of the value of retention and adaptation over demolition, and preserving a building's embodied energy.
A transformation rooted in sustainability and urban vision.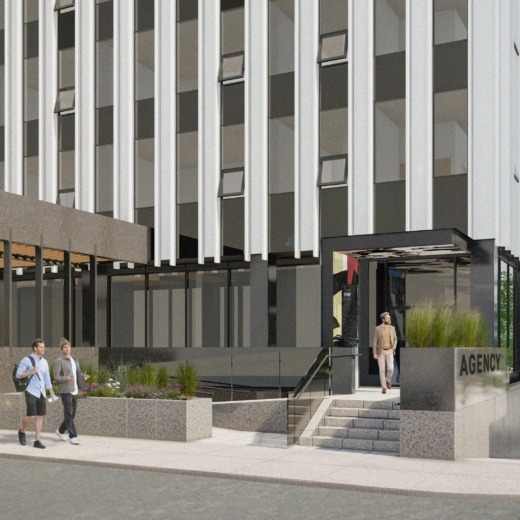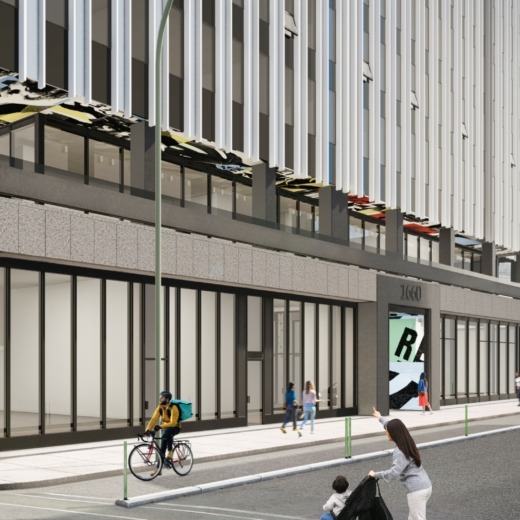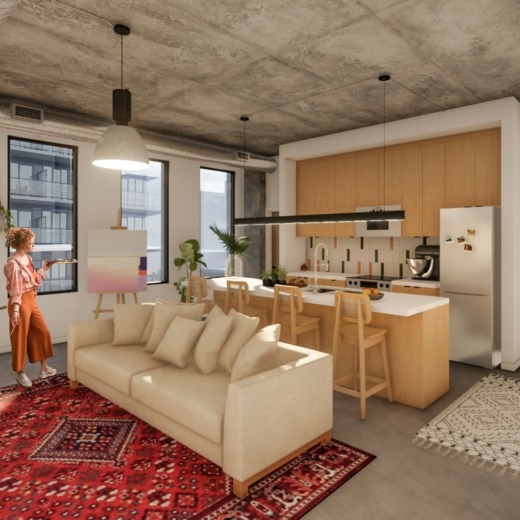 A creative reimagining of what time forgot.
The future Agency Art Lofts is a truly mixed-use building repositioning strategy. This ideally-located property will feature exposed concrete surfaces, best-in-class floor-to-floor heights, waterfront views, and five newly-modernized elevators servicing the building's two internal towers. In addition, the podium of the building is being completely rethought under the design direction of award winning Fathom Studios, and will feature original art throughout.