United Memorial Church
Historic churches are often striking and larger-than-life characters in a neighbourhood. These were typically intentionally constructed to be grand and majestic community centrepieces that stood out architecturally, sometimes dramatically dominating a streetscape. In other words, they're important threads in the fabric of the neighbourhood.
United Memorial Church is especially intriguing from a historical perspective, since it was built in memory of those who died in the Halifax explosion, and it lives at the centre of a community almost entirely destroyed from the blast. Now if that's not historical value, we don't know what is.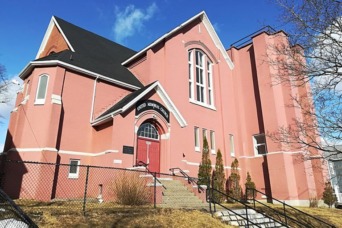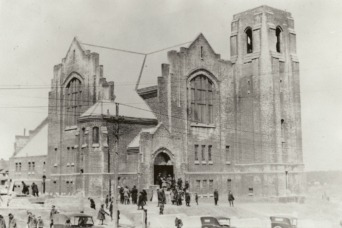 Saving an iconic and historic piece of North End architecture.
Sidewalk was excited to acquire this property because we're uniquely positioned to recognize, celebrate, and maintain its historic value. We haven't yet developed a final plan for how to repurpose this beautiful church, but the work will absolutely be respectful of the building's history, its provenance, and its dominant place in the neighbourhood. And we're thrilled that local residents are already praising the fact that this important building will not be destroyed. Its soul will live on.